Serving Marysville, WA And Surrounding Areas
Remodel your home from start to finish. When your home is damaged or needs updating from years of general wear and tear, you need a reliable general contractor to come to the rescue. And that's precisely where we can help. As an established general contractor in Marysville, WA, Steve's Home Services, LLC provides thorough, accurate repairs designed to protect not only your investment but your property as a whole.
Don't let problems with your needed repairs linger. The longer you wait, the more extensive the overall damage is likely to be. This home on acreage is fully remodeled from start to finish! This house was taken all the way down to the frame. It was raised to a new foundation, plumbing and wiring. Everything is mostly new except for keeping some of the original farmhouse charm and character. New convenient spaces were added for more organization. Some walls were removed to expose the stairway, kitchen and living spaces. This home now has a large open concept. There is a new enclosed back porch added. The open beam ceiling gives a new added open feeling. See why you might decide to keep the old farmhouse and remodel it from top to bottom. If you're thinking of remodeling and not sure where to start, or thinking of starting over with a new house, now is a great time to schedule a complimentary consultation. We'll discuss your vision and goals and answer questions. The best way to ensure your project is a success is to hire a professional remodeler. Steve's Home Services is dedicated to maintaining the highest integrity and standards in the industry.
REMODELING A FARMHOUSE FROM START TO FINISH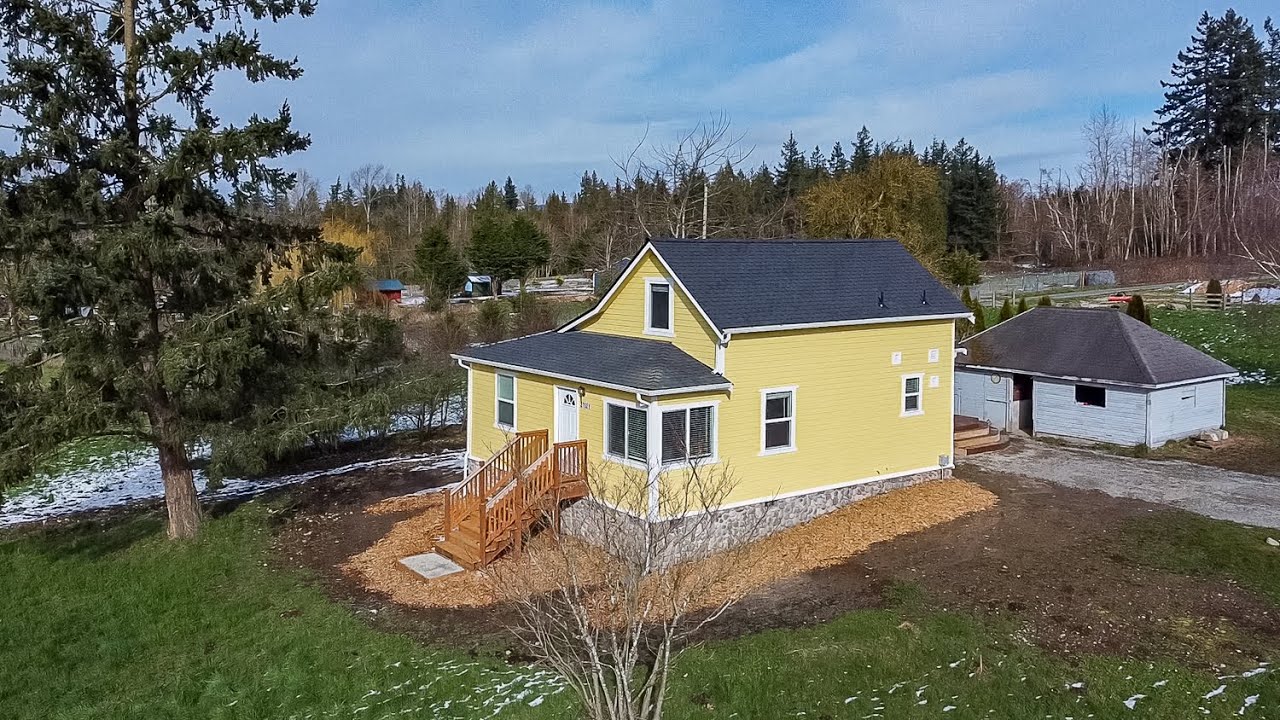 Progress During House remodel